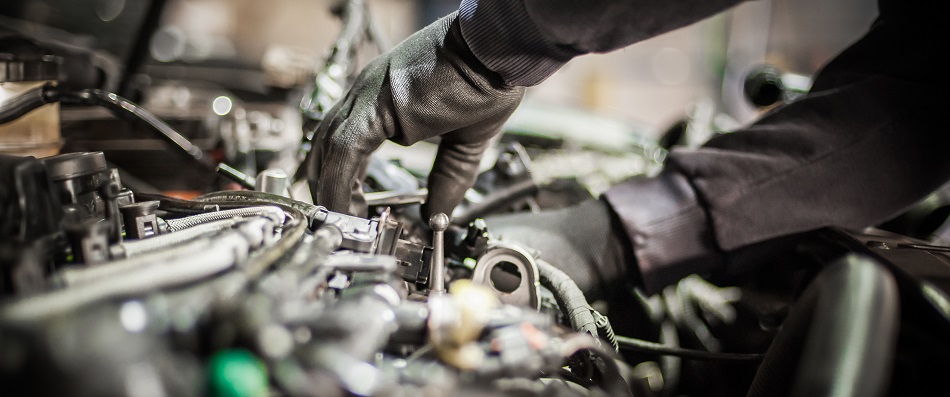 The United States federal regulations define light-duty trucks as trucks and vehicles that have a gross vehicle weight up to 8,500 pounds and payload capacities up to 4,000 pounds. These vehicles can include vans, pickup trucks, minivans, and sport utility vehicles (SUVs). The government set this vehicle classification for the regulation of fuel economy. These vehicles are typically used for utility rather than personal use, so these vehicles have lower fuel economy standards.
This regulation started in the 1970s when fuel economy regulations were starting to form and the United States government determined that trucks should not be held to the same standards as passenger cars. As the number of trucks sold increased, the initial regulation for trucks was now split into light-duty trucks and heavy-duty trucks.
Light Duty Trucks Today
Many West Allis, Wisconsin, Greater Milwaukee Area, Wisconsin, Greendale, Wisconsin, Greenfield, Wisconsin, and Milwaukee, Wisconsin residents use light-duty trucks for both recreational use and work. It is pretty commonplace to see light-duty truck models from Acura, Audi, BMW, and Buick be on the roads. In the United States, over half of the new cars sold are trucks. Here are some of the bestselling light-duty trucks today:
Toyota Tundra: The Tundra is available in different cab configurations and can feature Toyota's V6 or V8 engines. The latter could tow up to 10,200 pounds.
Toyota Tacoma: Considered one of the lightest light-duty trucks, this truck is still very capable.
Chevrolet Silverado: One of the best trucks on the market, this truck comes with many different engine options and is extremely capable of towing. Some engines that are installed in the Chevy Silverado include a Duramax 3.0L Turbo-Diesel Engine, a 2.7L Turbo Engine, a 4.3L EcoTec 3 V6 Engine, a 5.3L EcoTec 3 V8 Engine, or a 6.2L EcoTec 3 V8 Engine.
Chevrolet Colorado: This truck can tow up to 7,700 pounds and achieves an EPA-estimated fuel economy rating of 18-19 mpg city/25-28 mpg HWY.
Ford F-150: One of the most popular trucks sold, the Ford F-150 offers both great towing abilities and luxury features.
Ford Ranger: Ford relaunched this vehicle and has up to 7500 pounds of gasoline towing capacity.
GMC Canyon: This truck comes in three trims with a variety of engine options and has an EPA fuel economy rating of 30 mpg on the highway.
GMC Sierra: This dependable truck introduced the MultiPro tailgate, offering drivers extreme flexibility with six different functions and positions.
These vehicles are extremely popular with buyers since they are very dependable and capable vehicles.
Your Reliable Shop for Light-Duty Truck Repair
Your truck deserves to have the best possible care to keep running smoothly and continue to serve your needs. By taking good care of your truck, you will ensure that it keeps its towing capability. We at Twenty First Century Auto in Milwaukee specialize in Auto Repair and Tire Alignment Service and can also perform routine services on your light-duty truck, such as regular maintenance and tune-ups.
Reasons You Should Do Business With Us:
Great Savings on Parts and Services
Use the Key Drop
Clean & Comfortable Waiting Area
Maximize Car Life
Restore Automotive Performance
We've been fixing cars since 1988, and our owner Sharon Haapakoski and technicians have years of automotive experience. Don't hesitate to schedule an appointment with Twenty First Century Auto in Milwaukee, WI 53220, today! You can do so online or by giving us a call at 414-541-6229. Twenty First Century Auto - Providing Quality Tire & Automotive Services.